Ready to Place An Order?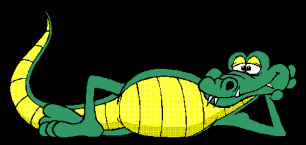 Bruce does not currently offer alligator meat or alligator products for sale online, although this may change in the future. Items will be added as soon as they are available.


Thank you!

*Please include a valid email address and mailing address.
*An invoice will be sent back to you. Verify the items on your order are correct.
*Click the link to pay through PayPal (PayPal account not required).
*Items are shipped with a tracking number once payment is received.


NOTE:
***Shipments will be sent at least once per week with standard 5-7 day shipping.
***Please be aware that Bruce does go out of town to join events/meet and greets, please take note on his schedule of events to see if he is available to sign merchandise or include a special comment on your merchandise. If not, he will complete your order as soon as he returns home.
***Please be aware that it may take 1-3 business days to get your merchandise invoice (invoice step is for you to verify your order and purchase it)

*(denotes required field)





Shipping Internationally?
**Shipping fees are in accordance to USPS International shipping policies. - International Shipping: We can
ship internationally, however due to the shipping process, once the package leaves the United States (U.S. Customs), Bruce Mitchell Productions can no longer be responsible for it's arrival. We unfortunately cannot track past the point of the package leaving U.S. Customs. Sorry for any inconvenience this may cause.
**Also please re-check your invoice to be sure your full address is correct and in the correct format.
---